Posted on February 14, 2017
The Other Mayans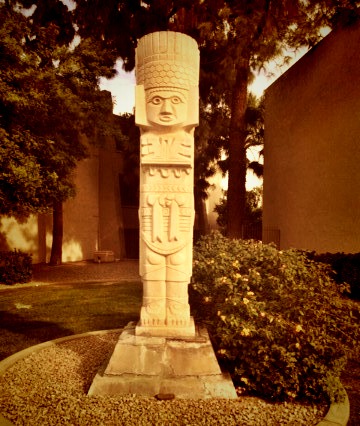 One of my favorite things about the 1970s is the bizarre architectural projects that were conceived and somehow greenlighted during the period. Many people now living in the "ruins" of these communities and surrounding neighborhoods are often completely oblivious to the cultural relevance of these structures and fail to muster any appreciation for the aesthetic uniqueness of the community.
Often times visiting these areas is a depressing expedition, because you might consider living there, but the property owners, tenants have no idea how chic the place could be and have never considered the idea that they are living anywhere but a mediocre dump just waiting to be torn down and replaced with some cheaply built McMansions (with brand new granite counter tops!) Another example of this would be the older Vegas casinos, like Circus Circus. To me, these are the destinations of wonder, excitement and magic…but to most people, they're just dreary.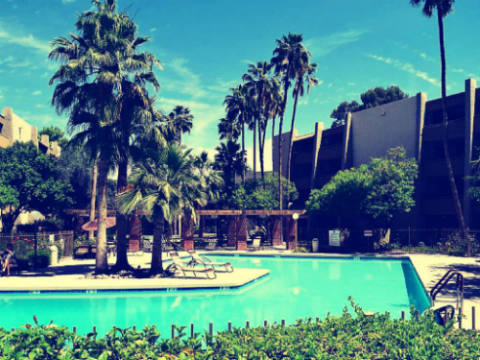 Anyway, there's this interesting 1970s Condominium complex in Scottsdale, AZ called "Maya," that I've always found fascinating. Built in 1971, it's a large condo community with Mayan themed buildings and aesthetics. While these "themes" are typically only superficially incorporated into the actual edifices, Maya developers actually went through the trouble of installing some detailed statues, pillars and miscellaneous decor, giving the grounds some minor semblance of an authentically exotic ambiance.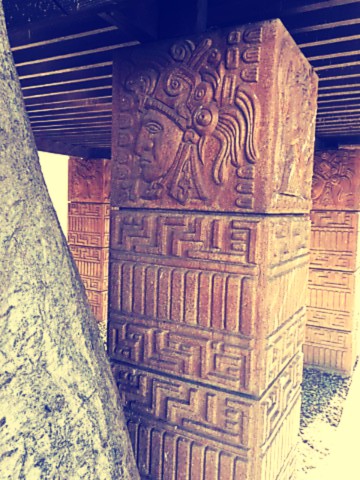 As a side note, acting legend Cesar Romero (who played The Joker in the original 60's Batman TV series) actually lived in these condos for a period of time.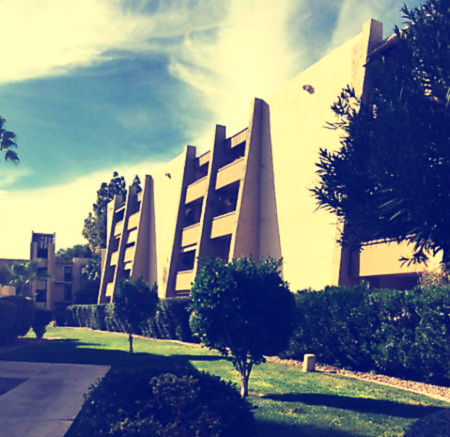 10-15 years ago this community had degenerated into a pretty seedy place. Despite being in a prime location, like many older complexes it attracted a lot of sketchy people (and still does.) However, I was pleased to see when I revisited it the other day, that the community looks to have been revived, and the buildings and grounds appear to be well maintained. Clearly some residents and owners at least see the value here and are interested in preserving this unrecognized historical "landmark." This is the sort of cultural appropriation I can appreciate.