In Defense of Disco // A Doctrine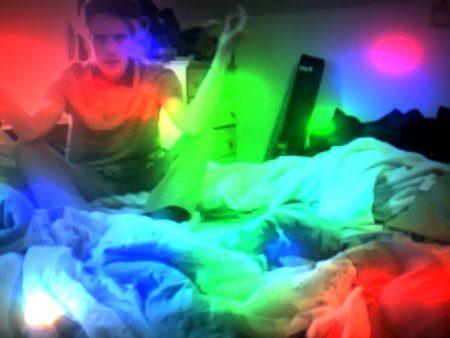 "DISCO SUCKS" T-SHIRT . . . you've seen it before, I'm sure. Do you notice the utter INHUMANITY IMPLODED in that disgrace of a statement? Four-scores-and-seven-eightballs ago, Disco was the forefront of a NEW HERMETIC TRADITION ROOTED IN HEDONISM and VITALITY THROUGH SEXUAL YOGA . . . the gyrating HIPS of the young Disco-goer symbolize A UNITED CHAKRA which the VIOLIN/STRINGED-INSTRUMENTS conjure in SEXUAL RITUALISTIC INSTANT REPLAY PLAYBACK the METAPHYSIC ENGINEERINGS OF SEX . . . when you move yr JIVE THING in a TURKEY-ESQUE MANNER . . . you are SOOTHING YR PELVIC CHAKRA . . . I have never seen a movement like DISCO that brought back some of the CONCEPTUAL TUPPERWARE PARTY-ESQUE COMMUNAL NOD-TO-SEX, ACCEPTING AND FLOURISHING IN SEXUAL PROGRAMS AT ALL HOURS OF THE NIGHT. Disco was also a COMMUNAL MANUFACTURING CULTURAL VESSEL, a CULTURAL SUBMARINE, you will, IT BROUGHT PEOPLE together who would GET DOWN & MAKE LOVE . . . this is PRE-RAVE, PRE-PLUR, where the INDIVIDUAL lost their PIZAZZ and became another KINK IN THE RUBBER SUIT . . . DISCO lead SELF-INTERESTED, LOVE-DRIVEN BOOGIE-DOWN TIME to those who may have lost their way in REGARDS TO THEMSELVES. Next time someone says DISCO SUCKS tell them they are simply a SHEEP to be HERDED ACCORDINGLY until they get the SHEPHERD STAFF of DISCO planted in their HAND.
DISCO IS NOT DEAD BECAUSE SEXUAL ENERGY
IS NOT DEAD NOR WILL IT EVER DIE.